Reliable Lawn Mowing In Sydney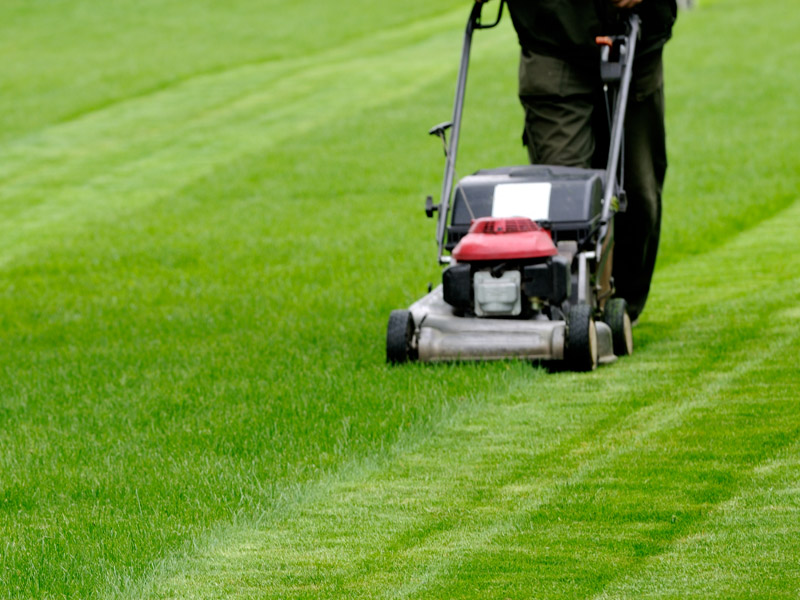 Originally founded in 1990, Manna Landscapes has been building a rock-solid reputation ever since. Each of our 20 staff members was hand-picked for their passion and dedication to their crafts and our customers. We have been providing top-notch service across the North Shore, and it has brought our company up to the forefront of the garden industry.
If you're looking for lawn mowing in Sydney, North Shore or Northern Beaches, look no further than Manna Landscapes. If your lawn looks a little out of sorts, or if it just needs a little TLC, our staff can help. At Manna Landscapes, we pride ourselves on tailoring a program to suit each customer's needs, and we do this with the goal of surpassing any of their expectations.
Once you've contacted us, our friendly and professional staff will work with you to set up an appointment or consultation that works with your schedule to get your needs met in a timely and efficient manner.
What Sets Us Apart
At Manna Landscapes, the pride we take in everything we do sets us apart from many other companies. Several other factors that set us apart are:
Customer Service. For over 25 years, we've been exceeding our customer's expectations. We selected each of our staff members for their dedication to making each experience a memorable one. We've created landscape and garden masterpieces all over the North Shore, and our customer base just keeps growing. Each customer is valued, and we work to tailor a plan that suits their needs, on their schedule.
Professionalism. We have a strong sense of professionalism, and this translates into our everyday work. Every interaction with our customers should have a lasting impact and leave them with a memorable experience. It's this professionalism and dedication that has allowed us to keep our repeat customers and get new ones. It's saying something when most of our new customers come from recommendations.
Years in the Industry. Over the past 25 years, we've been able to expand our knowledge of the gardening and landscaping industry. This allows us to do the best job possible, no matter what the task at hand is. Our staff are all trained, and they are ready and willing to rise to any challenges you may have.
If you're looking for lawn mowing in Sydney, Northern Beaches or the North Shore, Manna Landscapes is here to help. For questions, concerns, or to set up an appointment, you can contact us using our online contact form, give us a call at (02) 9453 0037, or email us at jules@mannalandscapes.com.au or gardenmaintenance@mannalandscapes.com.au. We look forward to working with you.
Want to learn more? Check out our article about lawn mowing cost in Sydney.
Testimonials
"On behalf of Zena&myself we would like to thank you and your team of professional tradesmen for your exceptional effort in transforming our rear yard into an area that will be enjoyed for years to follow.

The timing, professionalism & courtesy that you and your staff demonstrated were appreciated and we thank you for your prompt service.

The pergola was re-installed to our satisfaction and we thank you for your help in this matter."
"I just wanted to drop you a note to let you know that I am very impressed with the chap you sent out to do our quote.

Paul came by and had a look at the property and after listening to what we wanted to achieve and working within our pretty limited budget, he came up with some really imaginative low cost alternatives to what I was thinking about.

Paul's suggestions enabled us to transform the backyard. The team you sent out to carry out the work, i.e. Matthew and Andrew were really professional, courteous and efficient.

Thank you very much and keep up the great work."
"Jules and his team project-managed and built a 5m x 4m covered pergola, laid new turf and a garden bed, and put up dog-proof (and kid-proof!) fences in our backyard.

They did a fantastic job and we have received many compliments from family members, friends, and neighbours, as to how their work has opened up our backyard and made it more 'liveable.'

We found Jules and his team to be very friendly and approachable- as accountants, we had very limited knowledge about landscaping but Jules and his team answered all our questions patiently and made sure to discuss the different options that could be pursued to achieve what we had in mind.

Jules has a highly creative eye. Moreover, we found him and his team to be honest and reliable in the way that they operate and transparent in their pricing.

We are very happy with the work that Jules and his team have done and do not hesitate to recommend him to others."
Fast Free Quotes
High quality, affordable landscaping design & services